There are over 10,000 known Jewish cemetery sites spread across Europe.
"The day is short and the task is great." (Pirkei Avos 2:15).    
Mission Statement
Geder Avos is a non-profit organization committed to preserving the heritage of Central and Eastern European Jewry. We accomplish our mission, primarily, by:
Restoring and maintaining historic Jewish cemeteries across Europe,
Working with the European Jewish Cemeteries Initiative to obtain funding for the cost of securing, restoring, and preserving such cemeteries,
Rebuilding and preserving tombstones ("Ohalim") of historically significant personalities,
Researching and publishing works on Jewish, Rabbinic, and Hassidic genealogical history, and
Perpetuating the legacy and spirit of Hassidic dynasties, with a focus on the Kosov, Ropschitz, Belz, Savran, and Chabad dynasties.
Organization History
During the Holocaust and its aftermath, thousands of Jewish cemeteries across Europe were desecrated or neglected. In 1960, Rabbi Moses Josef Rubin, scion of Hassidic masters (Rebbes) and the former Chief Rabbi of Câmpulung Moldovenesc, Bukovina, convened an emergency conference of the World Center of European Rabbis (WCER) to address the tragic situation. To spearhead efforts in restoring and protecting the cemeteries, WCER founded a non-profit organization, Geder Avos, and chose Rabbi Moses Josef Rubin to serve at its helm. To assist Rabbi Rubin's efforts, prominent Jewish leaders, including Rabbis Moshe Feinstein, Isser Unterman, Alexander Safran, Dr. Israel Brodie, Moshe Steinberg, and Pinchos Hirshprung joined Geder Avos's Executive Committee.
Geder Avos was the first organization established after the Holocaust dedicated to the protection and restoration of Jewish cemeteries across war-torn Europe. Geder Avos is recognized by the IRS under Section 501(c)(3).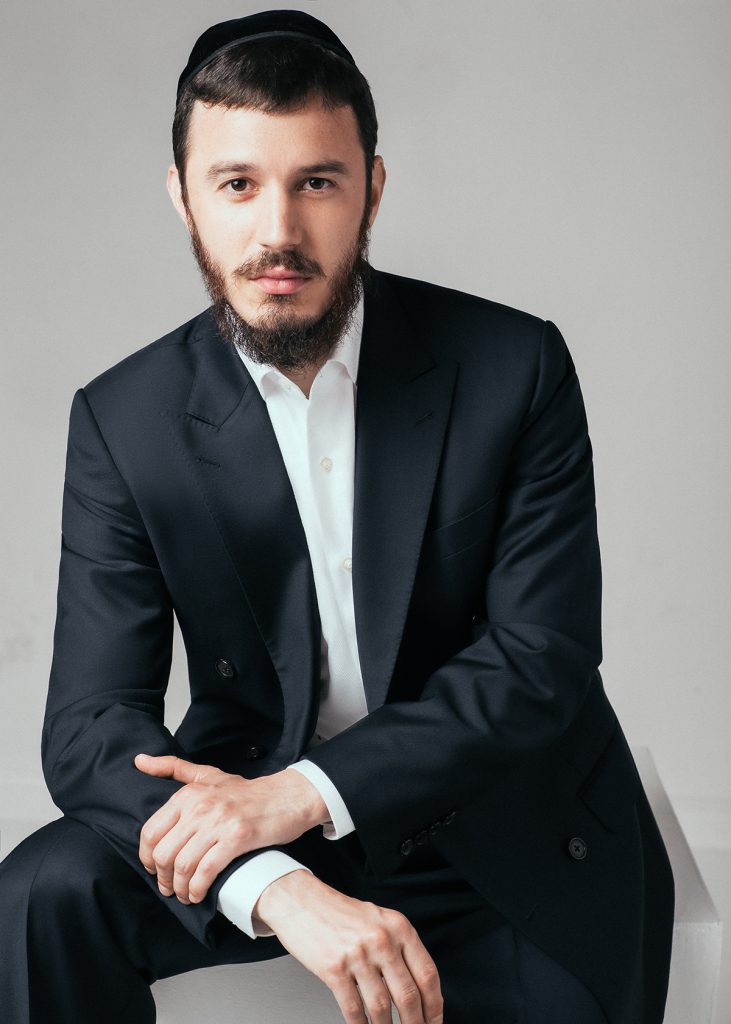 Rabbi Moses Josef's grandson and namesake, Moses J. Rubin, was born and raised in Brooklyn, NY. Moses received a B.A. in Judaic Studies from Oholei Torah and a Rabbinic Ordination from Machon LeTorah VeHora'ah, under the auspices of Rabbi Avrohom Wosner.  Moses works in the New York real estate industry, specializing in affordable and supportive housing
Moses is a descendant, in direct male lineage, of Rabbi Asher Yeshaya Rubin, the Rebbe of Ropschitz, in addition to being a scion of the Hassidic Rebbes of Kosov, Belz, and Savran. On his maternal side, Moses descends from generations of celebrated Chabad Hassidim. Through his work at Geder Avos, Moses aims to perpetuate the legacy of his grandfather, the late Rabbi Moses Josef Rubin.
As a student of history and an avid genealogist, Moses' personal odyssey of research into his ancestral lineage began in his early childhood. Since that time, Moses has authored several books on Hassidic history, which have been published by Geder Avos, including: Der Cimpulunger Rav: The Life and Times of Rabbi Moshe Yosef Rubin; A Father to So Many Chassidim: The Story of Reb Avrohom Mayorer Drizin; and Celebration 75:  A Dynastic History of the Rubin, Hager, Rokeach, and Horowitz Families.
In addition to his role at Geder Avos, Moses is also a Member of the Board of Directors of ESJF (the European Jewish Cemeteries Initiative), a Member of the Board of Directors of the Israel-based Oholei Zadikim, and President of the Board of INEXTG Israel's Next Generation (https://www.inextg.org/).